2021 – ?
Revisiting Creedence
As it was becoming clear that Creedence Clearwater Revival founding members, Stu Cook and Doug "Cosmo" Clifford were considering putting their Creedence Clearwater Revisited project to bed following 25+ years of touring, my longtime friend and CCR guitarist, Kurt Griffey, asked me if I might be interested in continuing to work with him and CCR's lead singer, Dan McGuinness on a new project that would continue the tradition of honoring CCR's incredible catalog and legacy.
After having filled in for Cosmo on and off from 2013 – 2019, including almost all of 2015, I was well familiar with the material and Kurt, Dan and I were among a small group of people to have actually performed it with original members of Creedence Clearwater Revival, so it made sense to form a new band around that.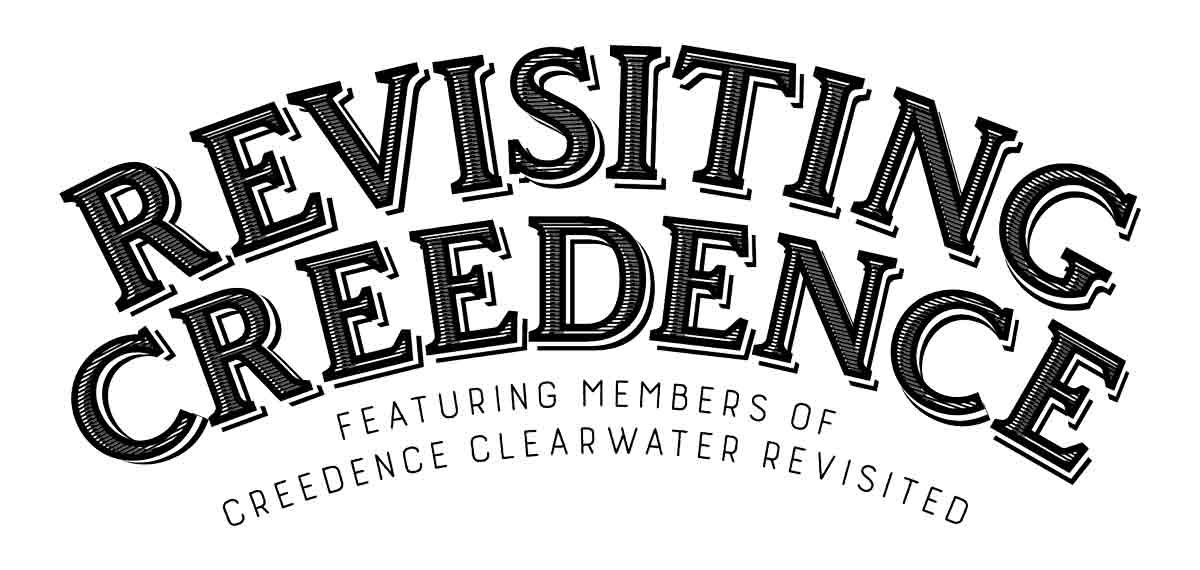 Ron Wikso Onstage with the Revisiting Creedence – (L-R) Kurt Griffey, Ron Wikso, and Dan McGuinness (out of frame – Mat Scarpelli)
Revisiting Creedence – about to take a bow at Sturgis – August, 2021 – (L-R) Kurt Griffey, Ron Wikso, Dan McGuinnes, and Mick Mahan.
Creedence Clearwater Revisited played their last shows in February of 2020, in Mexico. However, I had been booked to play several shows in South America with the band, in April of 2020. These were shows that had been rescheduled due to political unrest in Chile, but by the time these rescheduled shows were going to be put on, Cosmo had other obligations and I suppose, felt they'd done their farewell and really just didn't want to make that long trip again, so I was asked to do them, as I had done on many occasions prior to that.
And then the Coronavirus hit. The South America shows were rescheduled yet again, this time for December of 2020. Ultimately though, they never took place at all, unfortunately.
In the meantime, we'd discussed forming Revisiting Creedence and starting to book dates but of course, that, too, was put on hold due to the Coronavirus.
Finally, in 2021, as shows were starting to happen again, we were able to begin working with the new band. Woohoo!
I recommended my old pal, Mick Mahan, from Pat Benatar's band, to play bass and we did our first show in June, 2020, at the Jean Lafitte Seafood Festival, near New Orleans, LA.
After that, we played Sturgis, followed by shows in Kentucky, Wisconsin, and a really fun show at Mercedes Benz Stadium, in Atlanta, GA, right before an Atlanta Falcons game, which we then got to watch from one of the luxury suites.
And big kudos to our pal, Mat Scarpelli, who filled in for Mick on the shows in Wisconsin and Atlanta, while Mick had a couple of shows with Pat Benatar.
We're looking forward to booking more shows and I'll post them here as they're confirmed. Hope to see you out on the road!
Revisiting Creedence Videos
Revisiting Creedence Photos