In early 2013, I got a call from Bob Delellis, who is a great friend and neighbor of my close friend, Kurt Griffey. Kurt had introduced me to Bob previously, and told me about Bob being a guitar player (formerly with Ratt, in their early days) who also has a thriving CPA/Accounting/Tax Preparation business.
At the time, Bob had been Eddie Money's business manager for many years and was close with Eddie, so he also helped him record demos and things like that in Bob's home studio.
When Bob first called me, he mentioned that he'd spoken with Eddie about the idea of having a "West Coast" version of the Eddie Money Band, since by that point, most of Eddie's band members lived on the East Coast or in places like Nashville, TN or Springfield, MO. But that hadn't gotten any traction initially, so Bob asked me to record drums for a demo that he and Eddie were working on, which I gladly did.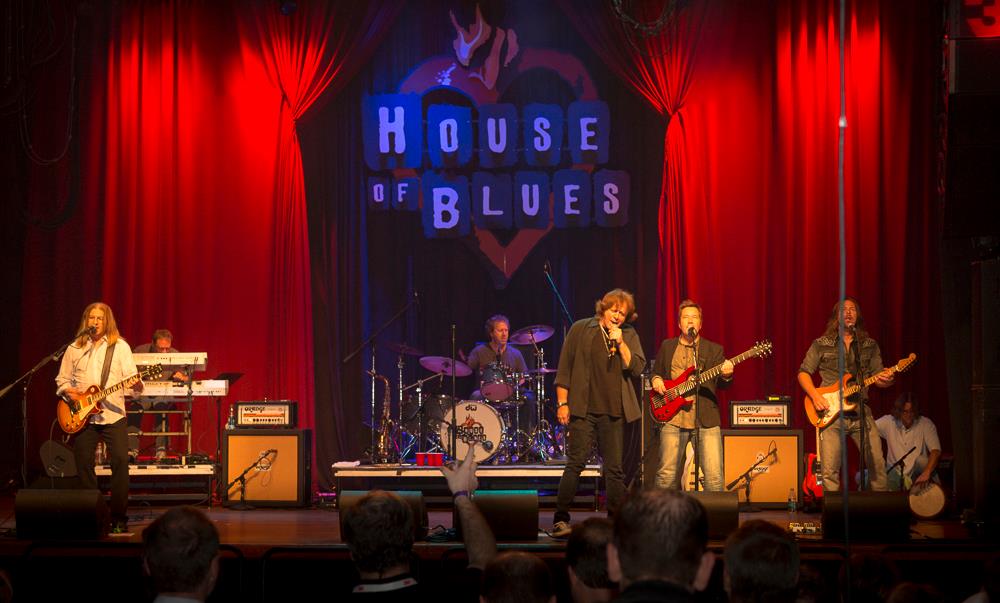 Onstage with Eddie Money – San Diego House of Blues – 2013 (L-R: Bob Delellis, Wally Minko, Ron Wikso, Eddie Money, Trent Stroh, and Kurt Griffey)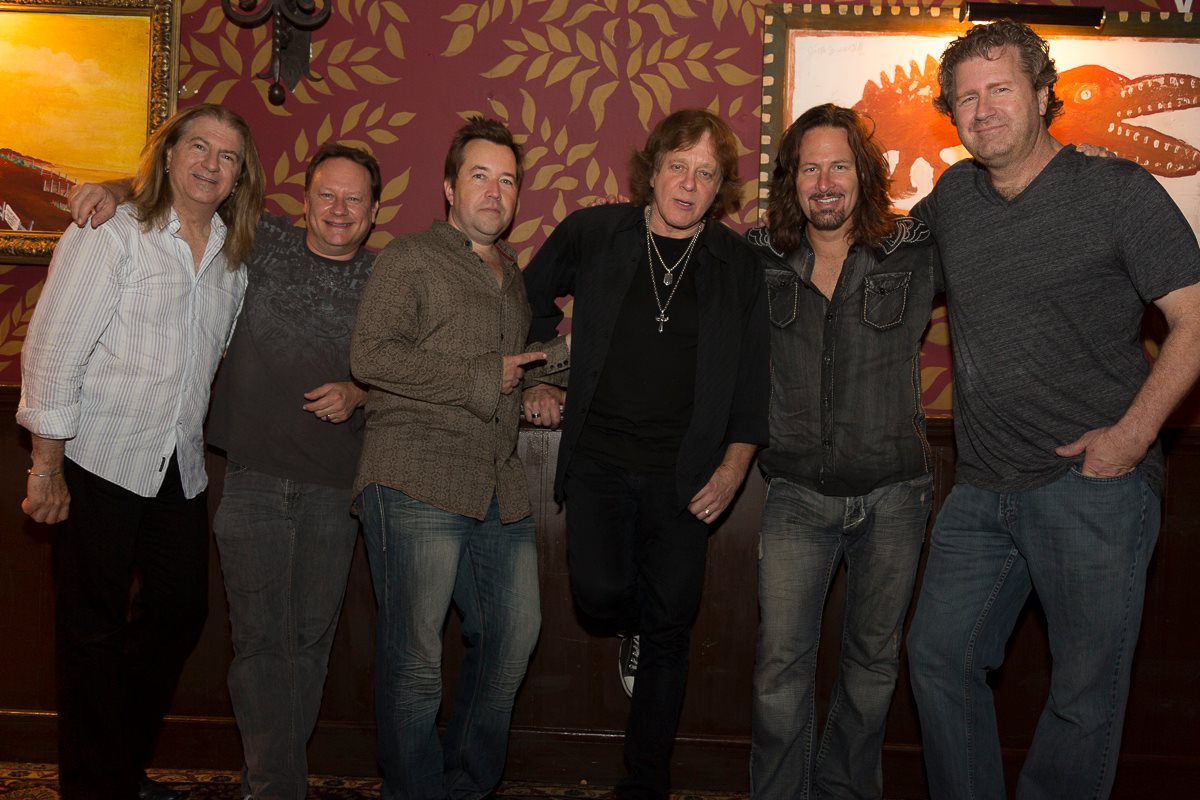 Eddie Money Band 2013 – (L-R)  Bob Delellis, Wally Minko, Trent Stroh, Eddie Money, Kurt Griffey, and Ron Wikso
Eventually, Bob did convince Eddie that it would be a good idea, especially from a financial standpoint, to try the "West Coast" band idea, since it would drastically cut down on Eddie's overhead for the shows he did that were west of the Rockies.
So he called me again about doing it, which sounded like a blast to me! He also enlisted Kurt Griffey to play guitar (so there were two guitar players…Bob and Kurt), as well as our good friend, Wally Minko to play keyboards, and Eddie's former longtime bass player, Trent Stroh.
It seemed like an ideal situation for all of us, because at that time, Kurt was mainly playing with Creedence Clearwater Revisited, and Wally and I were playing in the Gregg Rolie Band, so we basically did gigs with Eddie whenever it made sense for him and it didn't conflict with one of our other commitments. Perfect!
Ultimately, we only wound up doing about 5 or 6 shows together and at a certain point, the guys who were regularly in Eddie's band were understandably upset that they weren't being asked to do the gigs on the West Coast, so Eddie wound up canceling several of the other shows we were scheduled to play with him and did those with his regular band (I still have the voicemail he left me about it!).
Even that worked out for me in the end, though, because the first one of those shows that he canceled was scheduled to be on August 24, 2013, at the Boardwalk, in Santa Cruz, CA…a super fun gig, and one we'd done many times with the Gregg Rolie Band…but as luck would have it, the week before that, I got a call from Doug "Cosmo" Clifford, asking me to fill in for him on three shows with Creedence Clearwater Revisited, which I wouldn't have been able to do if I was doing Eddie's gig but since he'd already canceled us for that gig, I was able to say yes to Cosmo and do the whole weekend with CCR, which was also considerably more lucrative for me than one gig with Eddie.
The CCR gig wound up being something I did for quite a while, so while I really enjoyed my time playing with Eddie, and it was a little bizarre the way it ended, it all worked out in the end!