In early 1999, I got a call from my good friend, Dave Amato. During his downtime from REO Speedwagon, he had started to do some playing for fun, with a friend of his, Peter Beckett, the original lead singer, writer, and founding member of Player, who became most well known for their hit song, "Baby Come Back".
Dave was calling to see if I might be interested in playing with them, too, because they were going to do a couple of gigs and the drummer who was playing with them at the time, Burleigh Drummong (of Ambrosia) was not going to be able to do it any longer.
I always jumped at the chance to play with Dave, whenever I could, because we've always had a great synergy playing together, and it's always been a lot of fun!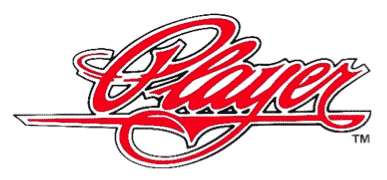 (L-R) Dave Amato, Ron Green, Peter Beckett, Ronn Moss, Ron Wikso, and Tony Sciuto – heading to soundcheck with Player
So, they gave me a list of songs to learn and I did my usual transcriptions of everything before heading over to rehearse with them.
The bass player in the band was Ronn Moss, who was also the original bass player in Player, and who had achieved fame and success in the intervening years as an actor. His most well known role was as Ridge Forrester, in the CBS daytime show, "The Bold and the Beautiful". Ronn was an original cast member and appeared in over 4,000 episodes of the show between 1987 and 2015.
Rehearsal was held at Ronn's house, in the Los Feliz area of Los Angeles and when I got there, Dave introduced me to him and Peter, as well as percussionist/vocalist Ron Green, and keyboardist/vocalist, Tony Sciuto.
This was the first and only time I was ever in a band with not two, but three guys named Ron!
For those who don't know, Ron Green has worked with the likes of Kenny Loggins and Tony Sciuto had recently been touring with Peter in the Little River Band.
We all hit it off great and quickly got tight as a band but unfortunately, between Ronn's committments to the Bold & The Beautiful, Dave's work with REO Speedwagon, and my ongoing work with both Gregg Rolie and WCR, we didn't do that many gigs.
We did wind up doing a few shows without Dave and on those shows we had either Steve Farriss (of Mr. Mister fame) or Michael Hakes on guitar.
After those few shows, we kept in touch but nothing much else happened. I did wind up recording one track on Ronn Moss's solo CD, "I'm Your Man" and I got together with them again about 10 years later, with an entirely different lineup featuring Rob Math on guitar and Johnny English on keyboards, for one gig at Ronn's house but that was about it.
A fun time though!