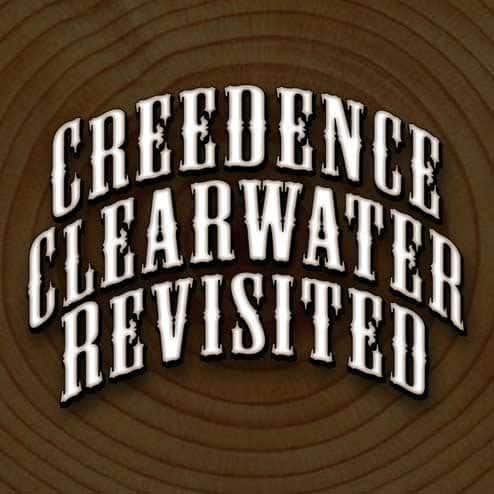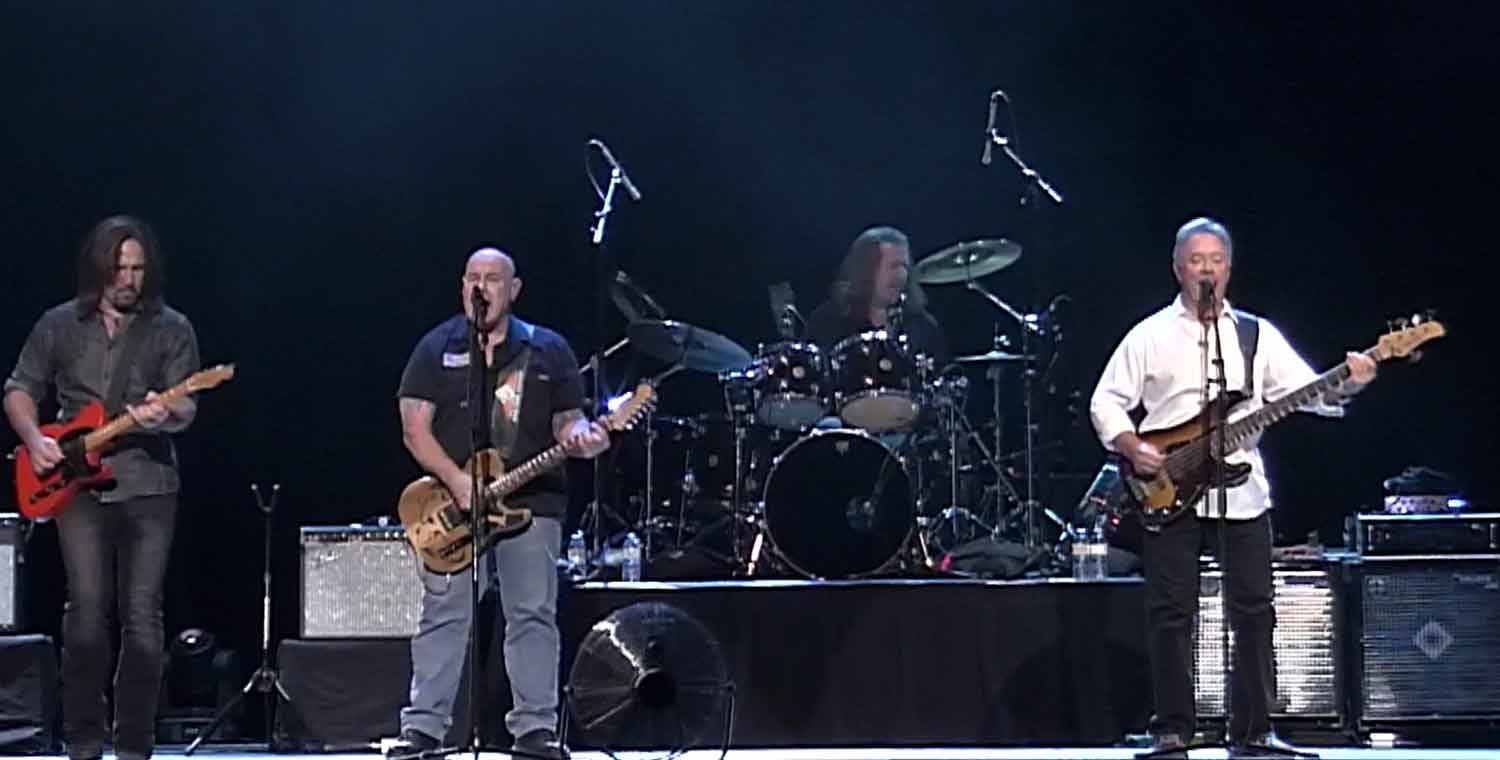 Ron Wikso Onstage with CCR
(L-R) Kurt Griffey, Johnny Tristao, Ron Wikso, Stu Cook (not shown – Steve Gunner)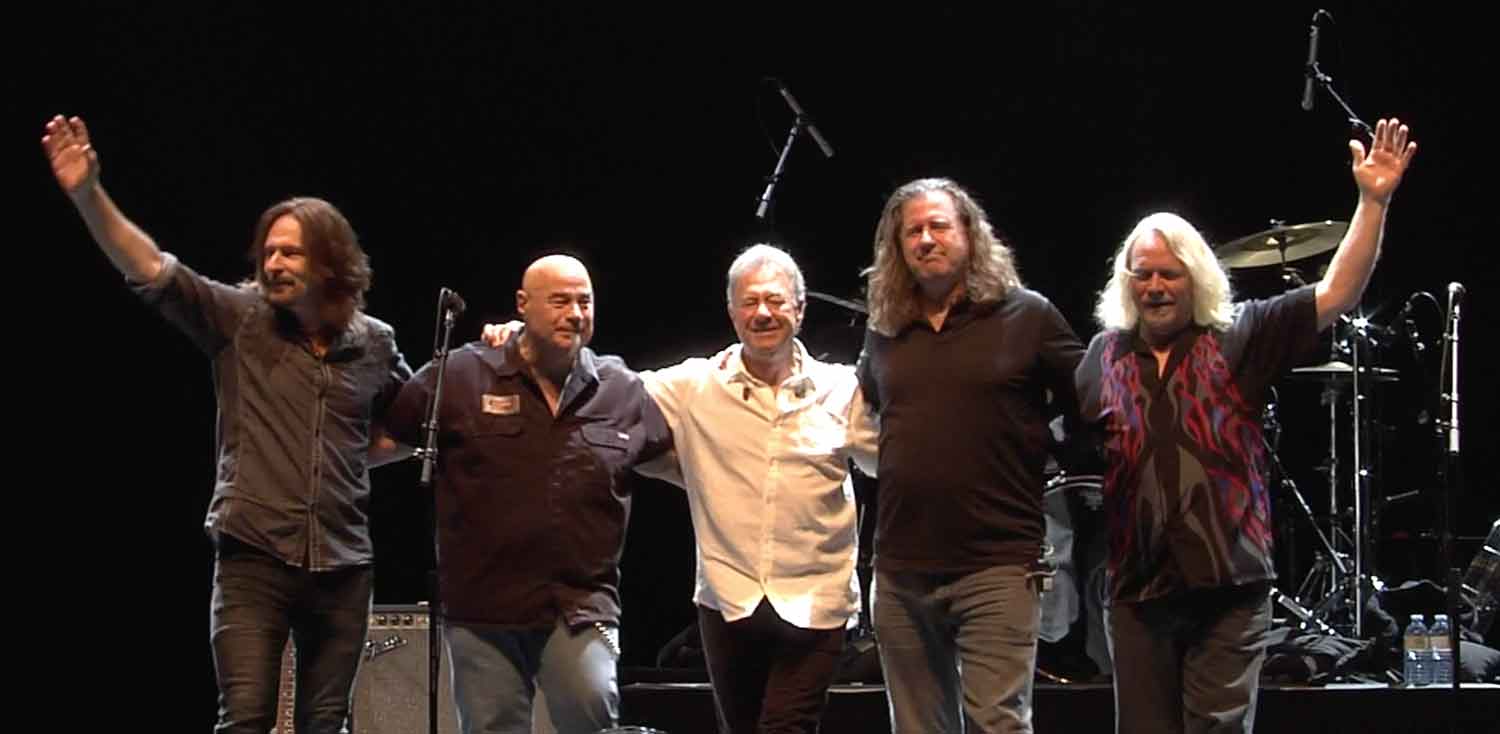 CCR 2015 – (L-R) Kurt Griffey, Johnny Tristao, Stu Cook, Ron Wikso and Steve Gunner
In August of 2013 – Sunday, August 18, to be exact, I received a call from Doug "Cosmo" Clifford, the original drummer with the legendary Creedence Clearwater Revival.
What a thrill, right?!! Doug is the drummer on all of the classic Creedence hits, from "Fortunate Son", to "Proud Mary", to "Have You Ever Seen The Rain", and on and on.
Along with the other founding members of CCR, singer/guitarist, writer, John Fogerty, guitarist Tom Fogerty, and bassist, Stu Cook, he's a member of the Rock and Roll Hall of Fame, too.
Anyway, Doug was calling to see if I could fill in for him with Creedence Clearwater Revisited, the project that he and Stu Cook had started back in 1995, for a few shows starting on Thursday, August 22. Of course, I said yes, and, after they sent me a board mix of a recent show, quickly got started learning about 20 songs!
There wasn't going to be any rehearsal, except for whatever we could go over at soundcheck each day, so I had to get busy learning the songs and the arrangements in as much detail as I could, so I wrote out transcriptions by hand for each song and scanned them into my computer. After that, I loaded them into an app on my iPad called ForScore, which allows me to organize the charts in a set list, where I can tap the screen to advance to the next song.
I was flying to Philadelphia, PA on Wednesday, the 21st, so I had to get all my studying and practicing in on Monday and Tuesday, before I left. When I got there, I got together with my buddy, Kurt Griffey, the guitar player in the band, and we went over everything in the hotel room to make sure I understood some of the cues and the way they did things in the band.
After that, we were off to the races and we played three shows in three days, starting with the show in Philadelphia on the 22nd, an early flight and a show on the 23rd in Omaha, NE at the Ralston Arena, then a drive to Riverside, IA for a show on the 24th. What a week!
After those three shows, Cosmo came back and finished the rest of the touring with CCR for 2013 and most of 2014, but he called again in October of 2014 and asked if I could fill in again.
Of course, I was glad to, and I wound up finishing the rest of the shows they had booked in 2014, followed by doing most of the 2015 tour with the band, which took us through North America, Canada, Mexico and South America (we went to Brazil, Argentina, Paraguay, and Chile). Doug was able to make a few of those shows, but I was there for the ones he did, just in case I was needed.
Cosmo returned to the band full time in 2016, with the exception of a few shows and that situation continued through 2019 so basically, whenever he needed me to fill in, or just be there just in case, I did.
I can't say enough nice things about Cosmo. He's a class act, very humble and he, Stu and the rest of the band and crew treated me great. I always enjoyed going out on tour and playing such classic music with them!