Dan Gallapoo (aka Doberman Dan) – Guitar
Ron Wikso – Drums, Percussion
Wally Minko – Keyboards
Matt Bissonette – Bass Guitar
Charley Langer – Saxophone
Tom Evans – Saxophone
Tom Marino– Trumpet
Produced by Ron Wikso and Dan Gallapoo
Mixed by Ron Wikso
Artwork by Tom Nikosey
Here is a YouTube Music Playlist with all the songs from Drop It.
Track List
Stern Warning
Post Surgery Funk
LC Groove
Twists & Turns
Drop It
My Wife My Love
Art Blakey
Peyton's Doll
Don't Break It
Procrastination
Loose
This was yet another remote recording project. Dan Gallapoo (aka Doberman Dan), contacted me through my website and asked if I'd be interested in working on his music and of course, I was glad to.
This was another project where, as it progressed, he asked me if I knew some other people who could play on it, so I recommended most of the same people who I've done literally hundreds of songs with…Wally Minko on Keyboards, Matt Bissonette on Bass, Tom Marino on Trumpet and in this case, I also got Charley Langer (whose "Never The Same" record I played drums on, recorded, and produced) to play some saxophone.
This is another venture into the Jazz realm for me me. I hope you dig it!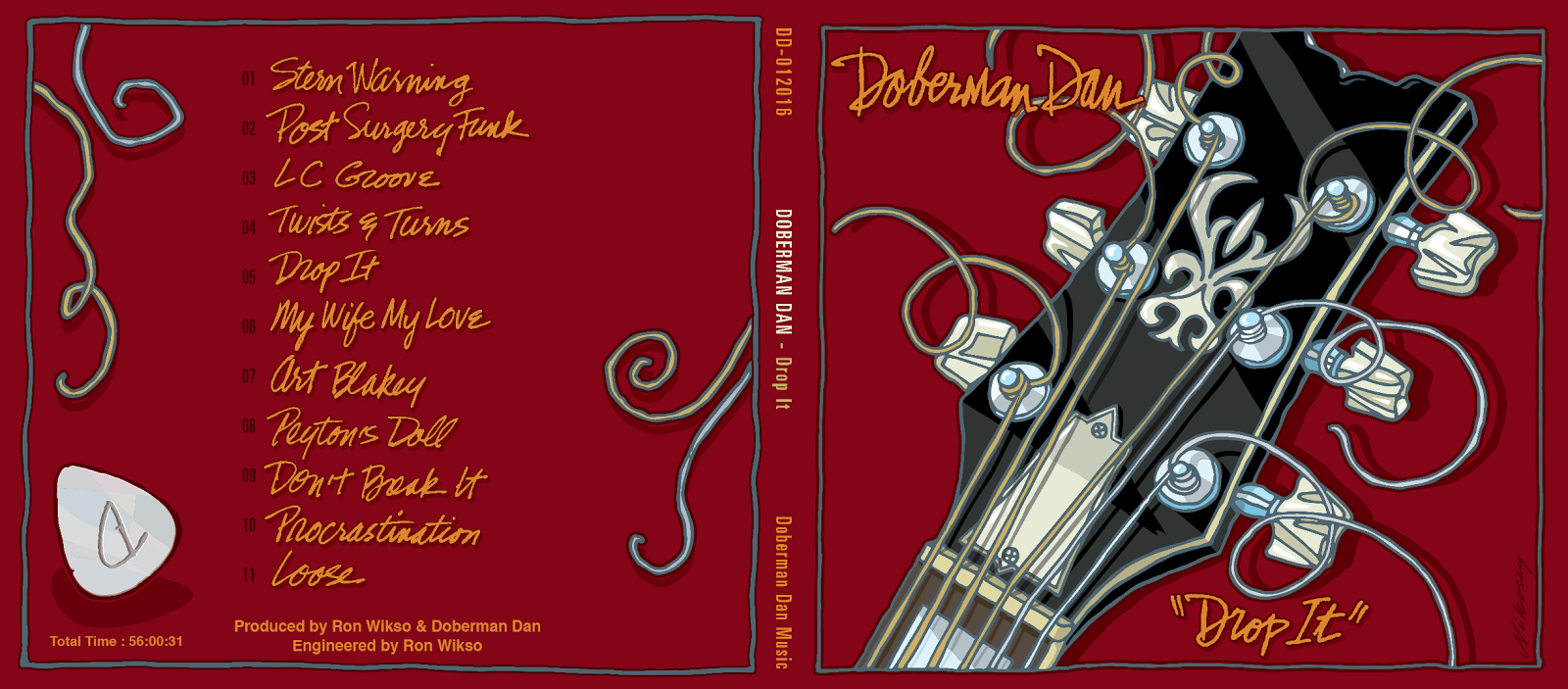 Back, Spine and Front Cover Artwork for "Drop It" by Doberman Dan (aka Dan Gallapoo) – Original Artwork and Package Design by Tom Nikosey