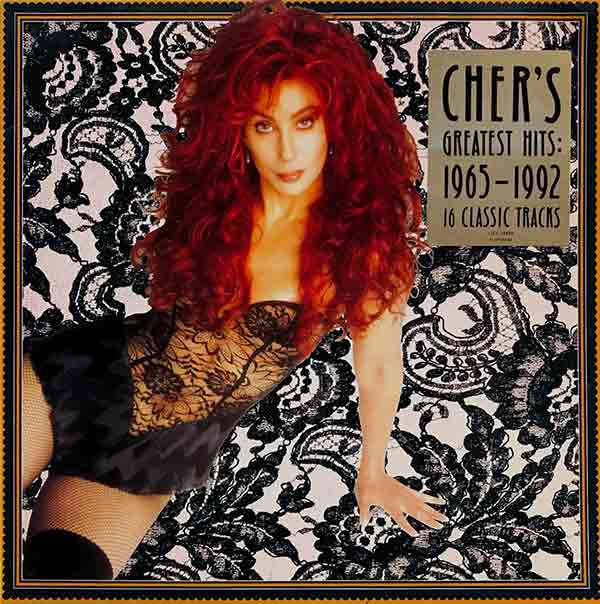 Cher – Lead Vocals
Ron Wikso – Drums, Background Vocals
Hugh McDonald – Bass Guitar
Dave Amato – Guitars, Background Vocals
David Shelley – Guitars, Background Vocals
Elijah Blue Allman – Guitar
Paul Mirkovich – Keyboards
Gary Scott– Piano
Darlene Love – Background Vocals
Edna Wright – Background Vocals
Patty Darcy – Background Vocals
Here is a YouTube Link for the track, "Many Rivers To Cross (Live From The Mirage)", from Cher's Greatest Hits: 1965 - 1992.
Track List
Many Rivers To Cross (Live From the Mirage)
This track was taken from the DVD, "Cher Extravaganze - Live At The Mirage", which was originally broadcast as a TV special on CBS television. The show was recorded in 1990 but didn't air until 1991.
The band features Bon Jovi bassist, Hugh McDonald, REO Speedwagon guitarist, Dave Amato, Darlene Love, and Paul Mirkovich, who has served as the musical director on the hit TV Show, "The Voice", on NBC, for many years now.
An interesting bit of trivia is that two of the band members, Hugh McDonald and Darlene Love, have both been inducted into the Rock & Roll Hall of Fame, but strangely, Cher, despite her illustrious career, both as a solo artist and as part of Sonny & Cher, has not.
Given that there are some artists who've been inducted that arguably were influenced by her, I think she's deserving of it. I guess we'll see what happens!
Here is a video for Many Rivers To Cross, taken from that DVD.